One of the many wonderful side benefits of blogging is the ability to look back and see how things change over time.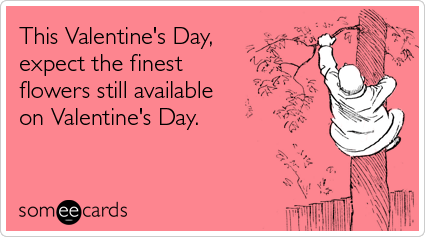 A blog can also be a very useful instructional guide for the husband.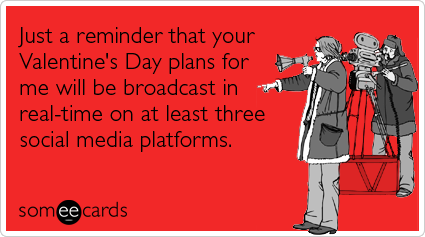 Last year on this day, romance was in the air over here. Or was that just the lingering odor of a poorly planned Valentine dinner? You'll have to read my weekly column In The Powder Room today if you really want to know.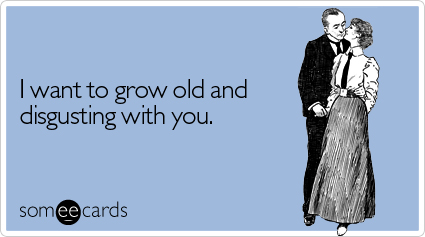 But this year, things are definitely looking up, and it smells better too. I'm not one to boast and brag, but let's just say my husband and I are both making more of an effort to rekindle that spark.
And of course by spark, I mean understanding of the new cable channel guide.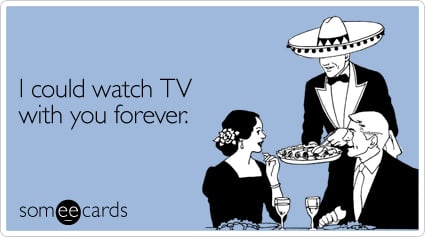 Baby steps. Actually, I'm expecting good things today from life in general, because it is a universal truth that you get what you give. And if I can stay awake long enough tonight, I'm going to give my husband a Valentine he'll never forget.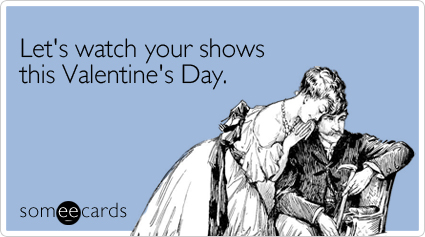 Friends, I hope you know today and everyday that you are loved and cherished, at least by me and The Big Guy/Gal driving the Winnebago in the sky. Because you are.
Now go read my In The Powder Room post, and then tell someone you love them, preferably in a way that is not an affront to any of their senses.
SWAF,
-Iris